This week on International Wednesday: Rosa Stienstra from RAW shows us the world through puddles. While often seen as mere remnants of rainy days, puddles can offer an interesting perspective on their surroundings. With this photo series on #puddlegrams, she aims to capture this phenomenon.
Moving to the Netherlands from a country where the weather is always good can be hard because, unfortunately, this country experiences a lot of rainy and cloudy days. As a Dutchie, born and raised here, the rain, the clouds and the cold were something I noticed but didn't pay much attention to. It was only when I met my international friends at Amsterdam University College and heard them complain about the Dutch weather that I realized how annoying it could sometimes be.
As a Dutch photographer, I have to admit that I love the rain because it adds a new perspective to the world in the shape of the puddles it creates. I first saw photos of reflections in puddles on Instagram, where they are named #puddlegrams, and soon, I started to try it out myself. The more I tried it, the more I loved it, and these puddlegrams shaped my style of photography for a long time.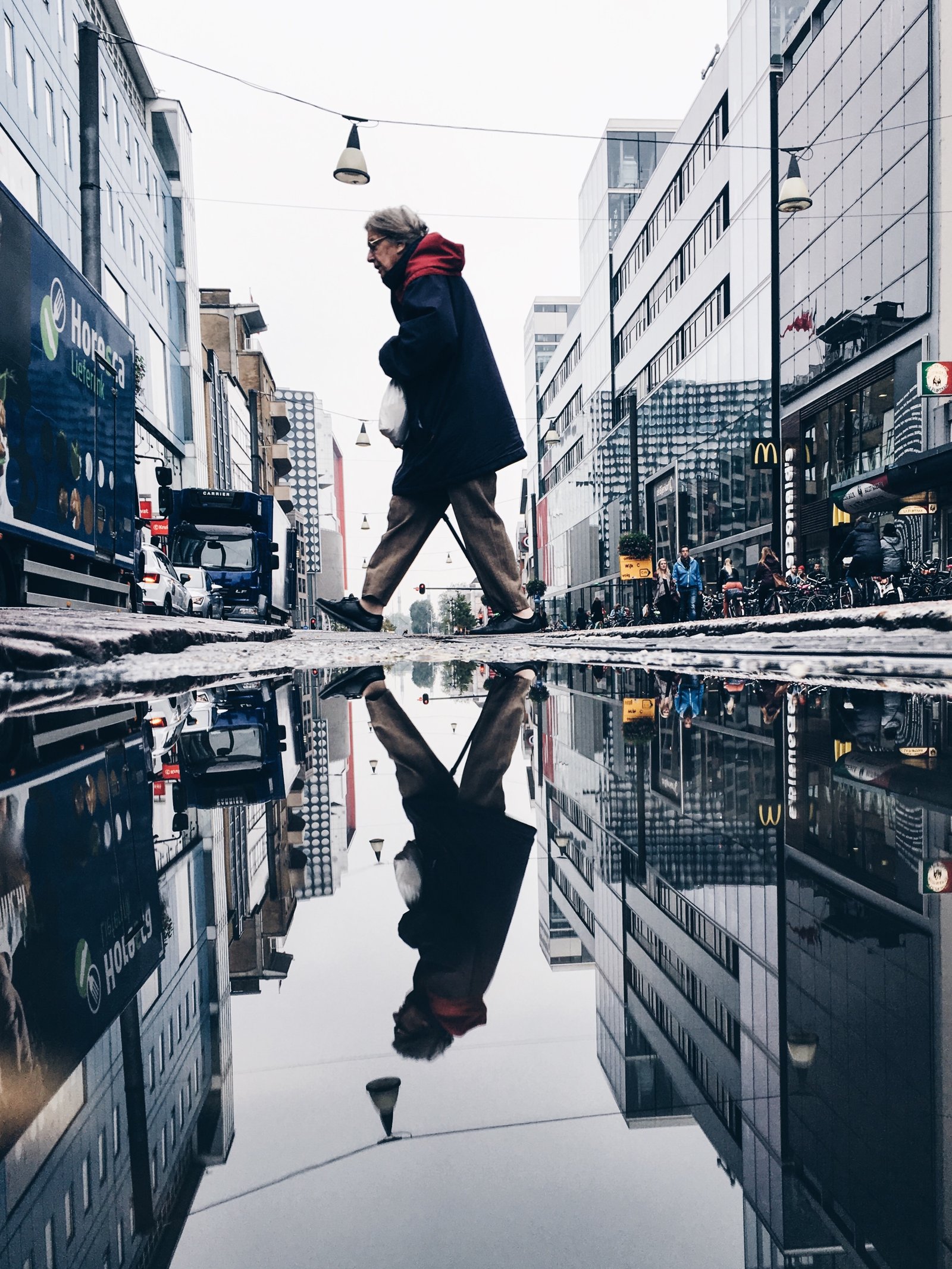 Eventually, I learned to see reflections not only in puddles but also in other forms of water and even buildings. Sometimes, it's a challenge to find a good puddle, and people have asked me  if I take a water bottle with me to create my own puddles. But the answer is no — part of the joy of taking a good puddlegram is finding the perfect puddle!
If you'd like to try it out and take advantage of the Dutch rain like me, just take your phone, turn it upside down so the camera is as close to the water level as possible, and take a photo. Voilà!
---
This article is in collaboration with RAW, Amsterdam University College's Photography Committee.

This article was chosen to be published in the International Wednesdays series as it offers a universal perspective on the things that surround us all over the world. While being written by a Dutch writer, Rosa is part of an international photo committee, in an international university. Starting next week, our articles will be written by international writers again.