This week on International Wednesday: Are you drowning in the last final exams and cannot wait for summer break? Well, who does not? But the real question is, have you made plans for a relaxing or maybe adventurous time-out? If not, do not worry, it's your lucky day: Here is a top 5 list of the cheapest destinations this summer. Take a look, and make this summer worth it; even with a small budget great things are possible.
Need last minute ideas for summer vacation? Look no further. Summer is here and everyone around seems to be planning their vacations. But if you are a student and don't want to starve for the next semester, you might want to look out for prices that are only going up during this popular season. Flight tickets, hotels, Airbnb everything is at its most expensive during summer, so if you are yet to plan your vacation, you better have a look at this list that offers unforgettable destinations without killing your wallet.
Kathmandu, Nepal
Kathmandu, the capital city of the Himalayan state of Nepal has an extraordinary architecture that depicts a unique culture. Accommodation is quite affordable. Although you can definitely pay more, you can get a place in a nice hotel for under 20 €. Not to mention, great prices for dinner, which would probably cost you around 7-13€. Nepal's exquisite cuisine offers a lot of different dishes from local momos (dumplings) to Nepalese thali (a selection of various dishes served on a platter), which is offered in both vegetarian and non-vegetarian options. If you are a student and on a very tight budget, Nepal is very inviting especially for your bank account.
Fez, Morocco
Fez, Morocco's cultural capital full of mesmerizing buildings with its unique tiles and architecture is a quite affordable destination for students. With one of the world's oldest libraries reopened last year, Fez is a place to be in 2018. The al-Qarawiyyin library that was opened in 859 and was closed for visitors before the renovation, is now open for travelers. Aside from fascinating architecture, Fez has the oldest tannery in the world. Chouara Tannery is an iconic place in Fez, where leather is made in massive tanneries. Fez
with the oldest establishments and fascinating culture is a place to travel to this summer. Besides, transport options to Fez, living options in the city are quite inexpensive, making it a suitable location for students.
Bogota, Colombia
Colombia is a great and affordable destination for your next travel and has many layers. In the last two decades, the country developed from a dangerous narco-state into a backpacker-friendly destination. The capital of Colombia, Bogota has plenty to offer whether it be delicious cuisine, world's biggest carnivals, or architectural and historic heritage. Extraordinary architecture offers exceptional canvases for street artists and attracts visitors from all over the world. Vibrant graffiti in city streets that got decriminalized in 2011 is a big part of a new creative era of the city. Not to mention, Fernando Botero's satirical artworks that you can see scattered all over Medellin or in The
Botero Museum in Bogota. Bogota is a very interesting and exciting destination, even if you are on a budget.
Tbilisi, Georgia
If you are looking for something closer to Europe, you can travel to Tbilisi, Georgia. Almost Europe, but not quite. In recent years, Tbilisi attracted quite a bit of attention with its fast developing nightlife. Tbilisi has several major techno clubs such as Bassiani and Khidi that have this unspoken energy, which keeps the rave going for days. Georgia is also known for its hospitality, wine, and cuisine. Georgian cuisine offers options for everyone, whether
it be Pkhali (vegan), Cheese-boat (in Georgian: Acharuli Khachapuri, vegetarian) or Khinkali, dishes as well as drinks differ in different parts of Georgia. If you are looking for an affordable vacation close to Europe, look no further. Lucky for you last year, Georgian Airlines started direct flights from different cities of Europe to Tbilisi. So, pack your bags and do not forget to try famous Chacha (Georgian vodka).
Porto, Portugal
If you want to stay in the EU zone, you can go to Porto, Portugal – A colourful city exceptional with its architecture, culture, history, and cuisine. You can experience stunning views of Porto from different places such as the top of the bridge, Passeio das Virtudes and Garden, Vitória Viewpoint and Palácio de Cristal Gardens. Cidade Invicta (undefeated city) is also known to be an inspiration for JK Rowling's Harry Potter, which she wrote in Livraria Lello, now a bookstore that inspired the Hogwarts Library in her Harry Potter books. Besides, Porto has amazing local Francesinha, one has to try at least once.
Although Porto is not a cheap city, compared to other European destination, you will definitely save your wallet from extra fees. So what are you waiting for?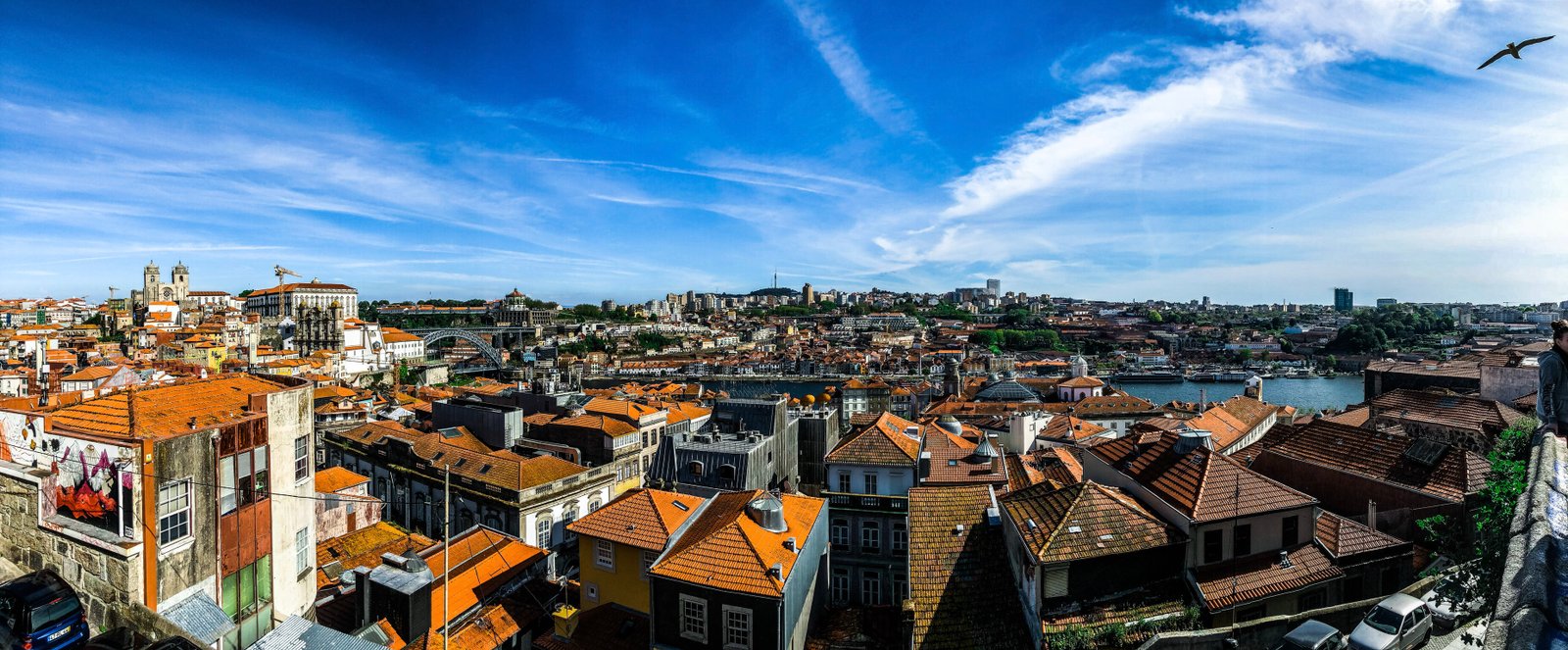 Bonus
If none of the above appeals to you, you can book your surprise city trip within EU on verrassingstickets. A great thing about surprise city trip is that you do not have to decide where to go. However, this does not mean that you can end in the cold mountains with your swimsuit and flip flops. As you make a reservation on the site, you indicate the departure dates and other preferences. Thus, without spending time on deciding where to go and at which hotel to stay, you can just enjoy the vacation, which is full of surprises, but also a suitable fit for you.