We would all like to live in a healthy and thriving world. But our economic system and other workings of our society do not contribute to such a world. These are two largely indisputable facts. More disputable is the question of who should amend the discrepancy; whose efforts will take us from our current to our desired state? Saga Norrby, our sustainability editor from Sweden, knows the answer.
Top-Down or Bottom-Up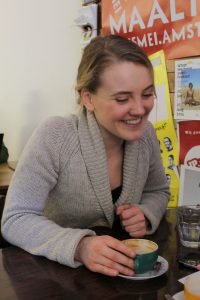 Some advocate a top-down approach — one where governments and other major institutions take the lead and show the way to sustainability for smaller agents in society, such as companies and private citizens. Climate change, environmental destruction and their connections to social and economic inequality are enormous and complex problems – what power do individual citizens have over them? Is not the tackling of such tremendous obstacles exactly what we have governments for? 
Others, often in response to a lack of action from the higher bodies, argue for a bottom-up approach — one where sustainable ways of living spread throughout society from individual to individual, as in a game of domino, until they reach the top and become standard procedure.
Convenient options
The bottom-up approach has resulted in a flood of advice, on how you can decrease your impact on the environment. The advice concerns what you buy and eat, how you travel, invest your money and handle your waste, etc. Some listen, and devote themselves to following the advice best they can. Others get exhausted at the mere thought, and understandably so — to try to live sustainably in a not yet sustainable society means, time and time again, to go against society; a tedious business and a rather unfair burden to expect any one individual to bear.
The broader public will not choose the sustainable options until those are the most convenient options to choose.
Consequently, private habits of individuals can only take us so far. What bottom-uppers are reluctant to acknowledge is that the broader public will not choose the sustainable options until those are the most convenient options to choose. This might make top-downers exclaim "Ha! Told you so!", forgetting how unlikely it is for governments to invest in making the 'right' options the easy ones to choose without people asking for it first.
Likelihood
Politicians (the top) tend to do what increases the likelihood of them getting reelected (in democratically governed parts of the world), or decreases the risk of public uprising (in less democratically governed parts of the world). What gets politicians reelected, or keeps the public at bay, is doing what people (the bottom) like. So, governments — crudely speaking — do what people like them to do. The more support a policy option has among the people, the likelier it is to be (successfully) implemented.
What advocates of both the bottom-up and the top-down approach tend to forget, are connections such as the one described above. A society is more than the sum of its parts — or the sum of its domino bricks, if you will — and the top is inextricably connected to the bottom.
Whether we like it or not, by being part of society we influence it. Each and every one of us is more than an autonomous individual or consumer. We are citizens. We have power. Societal power. Citizen power.
Each and every one of us is more than an autonomous individual or consumer.
Going public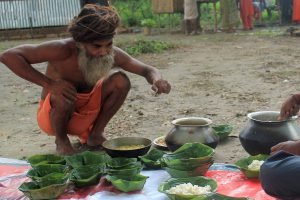 Exercising this citizen power of ours is the most pivotal way in which we can contribute to a sustainable future. Rather than privately carrying the burden of transition alone, we ought to publicly demand that we carry it together. Choosing sustainable options in private does certainly take us a bit on our way towards a healthy and thriving world, but for the bottom to reach up, and for the top to have any reason to direct sustainable measures down, it is crucial we move our efforts from the private to the public sphere.
As might first come to mind, one way of making our efforts public is to participate and use our right to vote in national elections, every fourth year or so. Politicians on regional and municipal level can generally be more directly and frequently addressed. Public efforts can also be made in the workplace, school or any other kind of community by asking questions, making suggestions for (or even demanding) improvements. And if you happen to be a business owner, you have great opportunities to, with the help of your employees, both increase public demand for sustainable frameworks (e.g. through communicating your values with your customers), and to work out novel solutions in your field of business. Signing, spreading and creating petitions, as well as organizing and participating in demonstrations, are other ways of making our voices heard.
Top-Down and Bottom-Up
Without people exercising their citizen power, neither the bottom-up nor the top-down approach will work. With it, both can work. With it, we can adopt an approach of symbiosis: top and bottom — governments, corporations and citizens alike — mutually nudging each other forward, creating a patchwork of sustainable solutions.