DAMN. is a masterpiece consisting of futuristic beats, aggressive rhymes, and out of this world storytelling. Kung Fu Kenny, as Kendrick Lamar now calls himself, knocked the rest of the music industry out of the park. An analysis by our editor from Norway, Stefanos Yowhannes.
Understanding DAMN.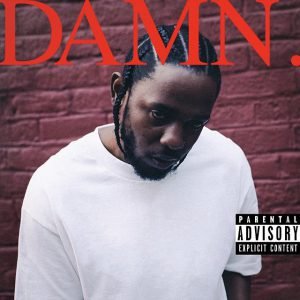 When listening to DAMN. for the first time, one can get slightly confused by the unexpected fashion of all of the songs. All of this eccentric music hits you like a sucker-punch at first, and much like being in a boxing fight, you do not really know how to react to this first punch.
While I was listening to it for the second and third time, I gently started to understand that many of the songs in this album follow a certain pattern. This pattern is the issue of wickedness and weakness. He ponders these motives with the use of different attitudes and the different sides of his personality.
In the song Yah we witness a laidback approach given that it takes on a slow pace with an almost monotonous way of rhyme. While in Feel the music becomes fast paced accompanied with an aggressive flow. This demonstrates the roller coaster of emotions that manifests itself throughout the album.
What makes DAMN. so damn great?
The greatest asset Lamar has is his ability to tell stories. Using a wide array of samples (previous songs or audio clips used to create a beat) in his songs, he still manages to keep his own individuality with a distinctive voice and illustrative lyrics.
In the song DNA, Lamar uses a FOX News audio sample of anchors criticizing him in order to fuel his inner emotion and describe how it is to be a black man in the United States. He manages to put into words what it was like growing up the way he did by explaining how he copes with his surroundings. The most astonishing skill is how he manages to keep his unique sound, even if he is mimicking Andre 3000, Eminem or Jay Z in the way he raps as he does through the record.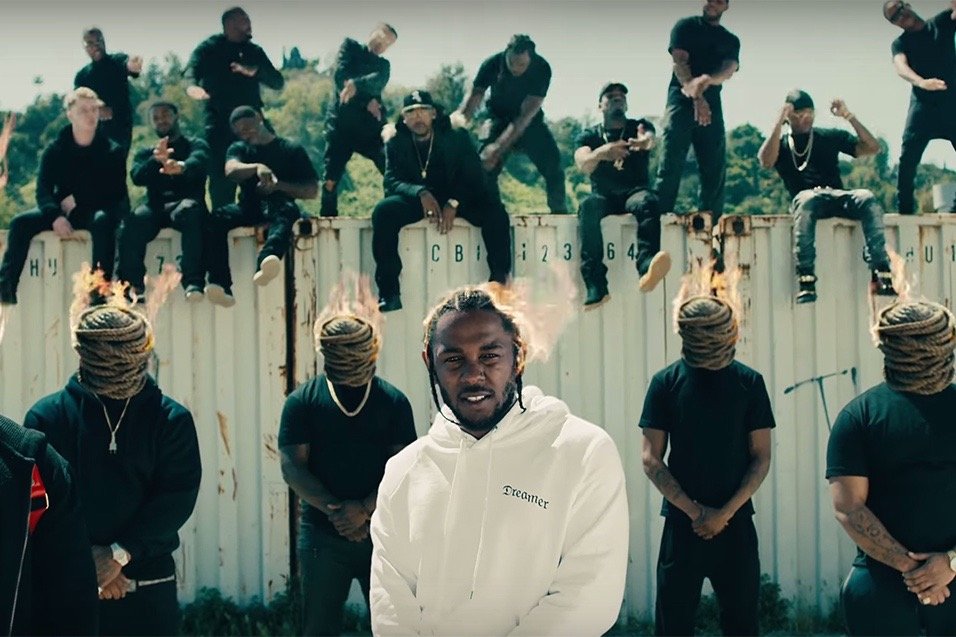 Though Kendrick Lamar has reached a considerable amount of fame with his previous albums – and will reach higher fame with this album – I am left with the feeling that Lamar is so true to himself that his own individualism will never change.
Lamar is so true to himself that his own individualism will never change
With the song Fear he echoes his mom's threat from childhood in the lines "I'll beat your ass, keep talking back, I'll beat your ass, who bought you that? You stole it," while in the song Element Lamar dwells on the rest of the rap industry and how he has to be challenged by his peers.
The rap industry has gotten the image over the years as becoming a music form that represents the terms 'Cars, drugs and hoes'. Lamar goes deeper than that by letting us as listeners into his world of fears, insecurity and his interpretations of societal problems. All in an artistic manner that is very hard to duplicate for other artists. In other words, he challenges the rest of the industry to go deeper than materialism.
Cultural impact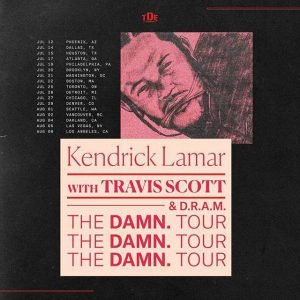 Throughout the record Kendrick shows unbelievable ability to mask his own vulnerability through his clever wordplay and intricate beats. The deeper you go into the album, the clearer his complex mind becomes.
With DAMN., Kendrick Lamar not only distinguishes himself from the rest of the rap industry, but also defines himself as one of the greatest musicians of our age. His ability to think outside the box and create music, that may not be the most entertaining, but groundbreaking in a sense, makes us think as listeners.
He is now challenging the boundaries of not only hip-hop music, but also hip-hop culture.